Web IDE gets a Face Lift!
Thursday, August 24th, 2017
---
The web IDE for Whiley is the easiest way to run Whiley, and it's even better after a little face lift!  Here's the obligatory screenshot: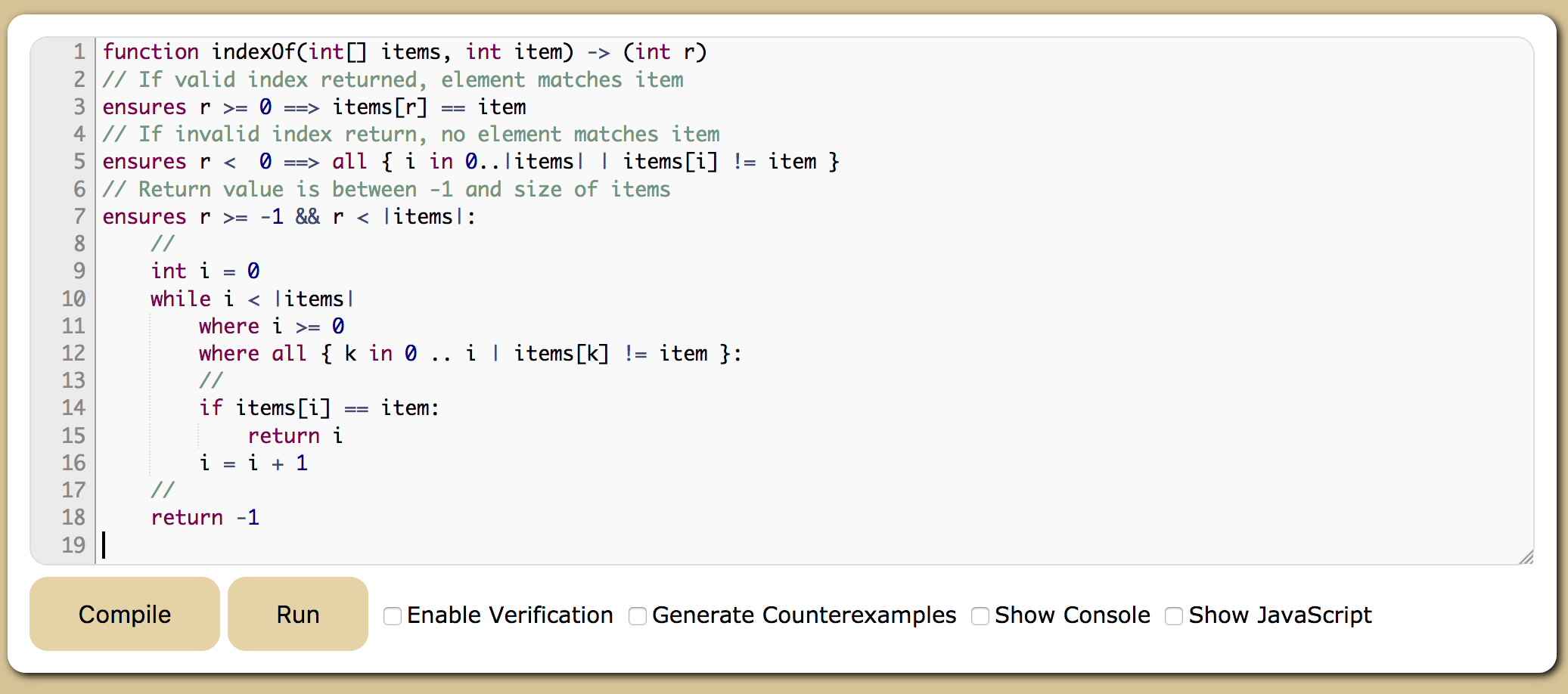 You can run this on your local machine by cloning the Github repo and running ant run from the command-line.  For now, you can also try it out in the browser at whileylabs.com.
The Web IDE allows you to verify Whiley programs and compile them to JavaScript. In principle, you can run them in the browser … though it needs a little more work yet.
---